Three Pillars: Education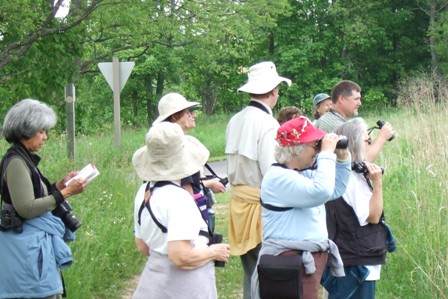 Michigan Audubon's education programs encompass a variety of activities. From workshops for home-schooled children to presentations by expert birders, Michigan Audubon offers a wide range of educational opportunities for its members and the general public.
Michigan Audubon staff and volunteers are available for answering birding questions, recommending speakers and books, and directing bird watchers to destinations throughout the state.
The Michigan Audubon Bookstore located in Lansing carries a large selection of regional nature books, environmental curricula, children's books, and field guides. Members receive a 10% discount on all purchases from the bookstore. Watch for the bookstore as it travels to birding events around the state.